Being a veterinary technician is CHALLENGING.
Throughout the day, they remain on their feet, skillfully maneuvering around unpleasant obstacles, tending to medications, delicately inserting catheters, and laboriously lifting dogs. Simultaneously, their unwavering dedication in offering boundless affection, nurturing, and assistance to beloved pets knows no bounds. Hence, while fathers receive a single day of recognition, veterinary technicians, also known as veterinary nurses, rightfully bask in the glory of an entire week during National Vet Tech Week. Apologies, dads, but the sincere admiration bestowed upon these exceptional individuals is truly well-deserved.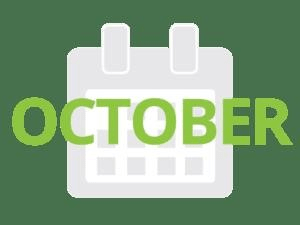 PSA: National Vet Tech Week is the 3rd week of October each year.
Dear practice managers and owners, I trust that you are well aware of this fact. Ideally, you have a remarkable tradition of acknowledging the expertise of your technicians every October. However, let's face it, a typical pizza gathering won't suffice this time around, particularly if your aim is to minimize personnel attrition.
Take it to the next level and try out some of these innovative methods to show appreciation to your veterinary nurses.
Top 5 creative ways to celebrate vet tech week
1. Incorporating chair massages into your practice
Unleashing the power of a complimentary mini chair massage by a professional therapist is an absolute sensation in any workplace, especially within the walls of a veterinary clinic. Relieve your hardworking vet techs from their weary muscles and indulge them in blissful moments of rejuvenating self-care.
Attire remains intact during chair massages, yet a dedicated spare room is still recommended for ultimate relaxation. The duration of massages typically ranges from 12 to 15 minutes, providing a reasonably priced experience that varies based on the size of your group.
2. Mobile food vendors, food carts, street food
Isn't it true that everyone adores a delightful food truck? It's quite likely due to the nostalgic memories they evoke, reminiscent of the beloved ice cream vendor from our childhood days.
Food trucks have experienced an incredible surge in popularity over the recent years, hence procuring a couple of trucks to station outside your establishment this October should be a breeze. Arrange for the presence of an ice cream truck and witness the delight radiating throughout your team as they catch the melodious tunes.
Bonus: Mobile eateries will draw attention to your establishment. You may even receive a few social media posts or tweets. #Awesome.
3. "Mall Madness
Embrace the notion that demands ample dedication, as it promises an indelible experience. Accompany your team of tech enthusiasts to a bustling mall or perhaps a nearby Target store, generously endowing each of them with a crisp $100 bill. Set a time limit of one hour, challenging them to exhaust every penny within this fleeting span – a choice between seizing the opportunity or relinquishing it.
As the hour draws to a close, let each tech proudly display their treasures while acknowledging those who skillfully exhausted every single penny. This remarkable ritual fosters an unparalleled camaraderie among your team, a true guarantee. On the other hand, for a more convenient approach, consider allocating an additional $100 to each tech's hospital fund, aiding in the well-being of their beloved furry companions.
4. Additional day off with compensation.
Recognize the immense worth of time by demonstrating your appreciation for your employees' schedules and encouraging their work-life equilibrium through the generous provision of an additional paid day off.
Ensure that you have a sufficient number of staff members to manage an additional day off and gently remind your technicians about the company's scheduling policy. Ponder over the possibility of granting one additional day off per year for employees based on their length of service, setting a maximum limit for those who have been with the company for a significant period of time. This innovative approach could potentially enhance employee retention rates.
5. Involve veterinary
During Vet Tech Week, let's revolutionize the concept of complimentary meals. Instead of the usual mundane offerings, let's infuse excitement by allowing our esteemed DVMs to curate the menu. Let their imagination run wild with delightful choices like a vibrant taco bar, a delectable ice cream bar, or a trendy avocado toast bar that will surely leave our millennial techs in awe. Additionally, let's prioritize the dietary needs of our valued employees by incorporating vegan and gluten-free options, ensuring that everyone can indulge without any restrictions.
How about treating your DVMs to a delightful Starbucks adventure? Imagine the joy of receiving a complimentary Pumpkin Spice Latte, personally delivered by their beloved doctor. Additionally, why not encourage your DVMs to express their gratitude by personally penning heartfelt thank you notes to each veterinary nurse? Although it may take time, the gesture will undoubtedly be deeply cherished.
Pro tip: Get your vendor reps to pay for things
Maximize your efficiency and savings by enticing vendors to generously sponsor various elements of your Vet Tech Week extravaganza. A multitude of vendors are thrilled to contribute delectable lunches or enticing swag, showcasing their unwavering commitment to fostering a fruitful partnership with you.
Should you include veterinary assistants in vet tech week?
Oh, that's akin to melding a graduation and birthday cake into a single entity. Yuck, David. Nevertheless, it is absolutely imperative to pay tribute to assistants with a distinct occasion.
Spark your imagination by crafting an event like the Veterinary Assistant & Receptionist Appreciation Week or joyfully commemorate the all-encompassing National Receptionist Day, occurring on the splendid second Wednesday of May. Infuse your endeavors with utmost dedication and scale them to new heights, fostering a profound sense of uniqueness and gratitude for all involved.
Go big for Vet Tech Week
Did this compilation stimulate your imaginative thinking?
Have you begun pondering different methods to leave a lasting impression? No matter what, commit to making this year the one where you truly astonish your veterinary nurses and demonstrate your genuine concern for them throughout National Vet Tech Week.
Kate Zirkle, the Marketing Manager at VetSuccess, possesses an unwavering ardor for animal rescue, personal growth, and exploring new horizons. Amidst her tireless efforts to drive progress in the veterinary field, she seeks solace in kayaking, immersing in captivating literature, and meticulously plotting her upcoming adventures.
Kate Zirkle, the mastermind behind Vetsource's Product Marketing strategies, exudes an unwavering passion for the noble cause of animal rescue. In addition to her adeptness in her professional realm, she finds solace and fulfillment in the pursuit of personal growth and the exploration of new destinations. During her precious moments away from revolutionizing the veterinary industry, you might spot her gracefully gliding through the waters on a kayak, immersing herself in captivating books, or meticulously mapping out her exciting future voyages.