I have the opportunity to earn commissions when you make purchases through the links provided in this post. Being an Amazon Associate, I am able to benefit from qualifying purchases. To gain a better understanding of my affiliate disclosure, kindly refer to my comprehensive explanation.
Every day, Stardew Valley attracts an impressive crowd of over thirty thousand players on Steam, while also captivating the attention of around ten thousand viewers on Twitch. And mind you, that's only on Steam! This beloved RPG title is not limited to a single platform, as it graciously graces all available platforms with its presence.
How it began versus how it's going…
Please activate JavaScript.
Unleashing the charm of the fandom, I present to you a curated collection of seventeen exquisite gifts inspired by the enchanting world of Stardew Valley. Delight your loved ones, or indulge in these treasures yourself, for any occasion that comes your way.
Please inform me about the gift(s) that you prefer the most! It would be difficult for me to select just a single one!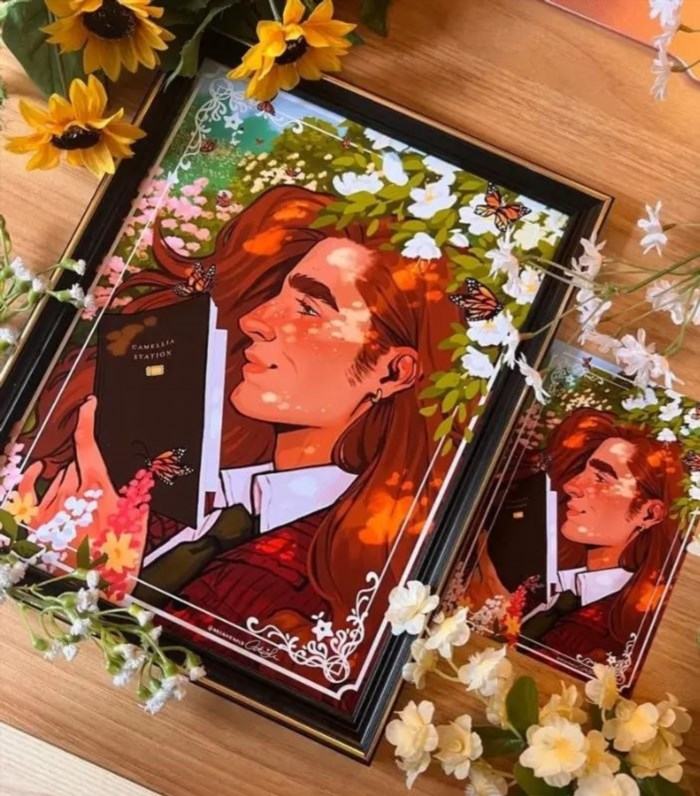 Behold this exquisite fan art portrayal of Elliot, a true reflection of his essence! Immerse yourself in its magnificence, available in two dimensions: 8.5 x 11 inches (~ 22 x 28 cm) and 4 x 6 inches (~10 x15 cm). This masterpiece is flawlessly printed on premium satin finish card stock, radiating sheer elegance.
ArcaneGoldArt, the esteemed seller, operates from the enchanting lands of the United States. Anticipate a delightful waiting period of one to three weeks before your order begins its journey, hence do remember to plan ahead. Do explore their divine emporium to uncover an array of captivating treasures inspired by the whimsical universe of Stardew Valley.
2. Stardew Valley Dice Bag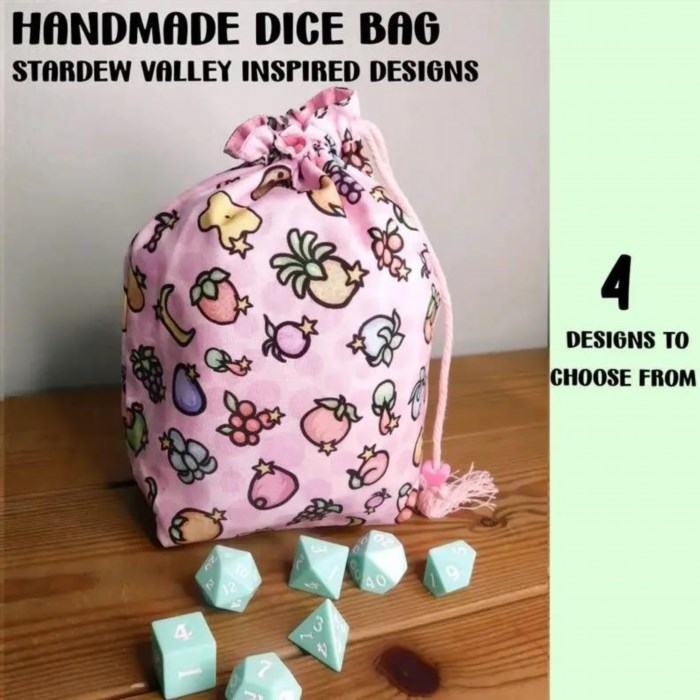 Are your dice scattered everywhere? Why not grab this adorable dice pouch with a whimsical Stardew Valley design to keep them organized? There are three delightful patterns to choose from. This charming bag measures 7 x 8 inches (~18 x 20 cm) and is crafted from soft cotton fabric.
LunaLynes, the seller hailing from the enchanting land of the UK, crafts each bag with utmost care, ensuring it is tailor-made just for you. Patience is key as it takes 1 to 2 weeks for this magical creation to embark on its journey to your doorstep. For an exquisite collection of Stardew Valley treasures, dive into the ethereal realm of LunaLynes' mesmerizing Etsy store.
3. Crochet Junimo Plushie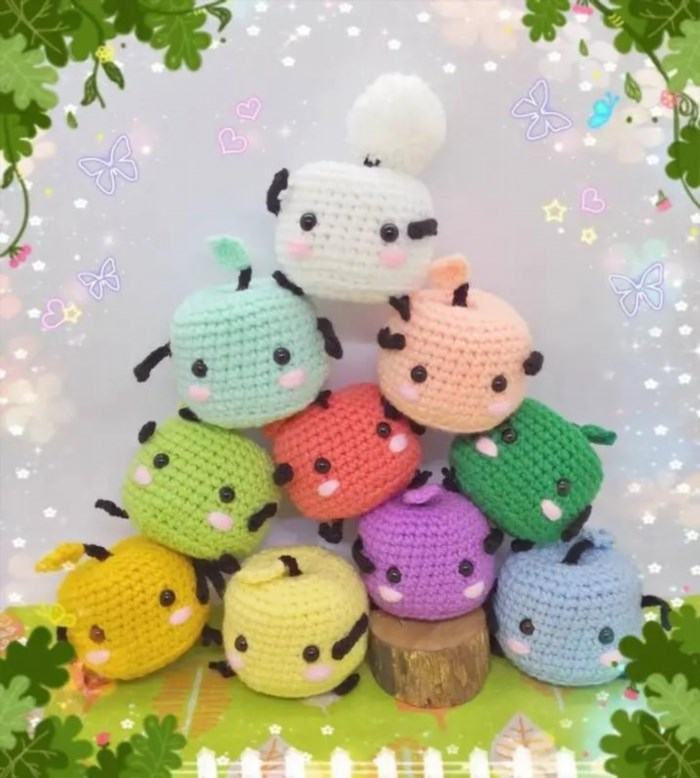 The adorable Junimos in Stardew Valley never fail to capture our hearts, and these handcrafted crocheted versions are no exception! Standing at a petite height of around 2 inches (~ 5 cm), these little cuties offer an extensive array of vibrant hues, allowing you to indulge in your favorite color.
Crafted from a pure blend of 100% acrylic and filled with easily washable polyester stuffing, these delightful creations offer an irresistible level of softness. Effortlessly maintain their pristine condition by simply tossing them into the washing machine on a gentle cycle with lukewarm water.
Discover the enchanting realm of Yarnitbunny, a delightful seller based in the vibrant city of Singapore. Brace yourself for a magical journey as the mischievous Junimos are dispatched in a meticulously monitored package. Embark on an exploration of their wondrous shop, brimming with an array of intricately crafted crocheted wonders, all inspired by the enchanting world of Stardew Valley.
4. Custom Stardew Valley Farm Sign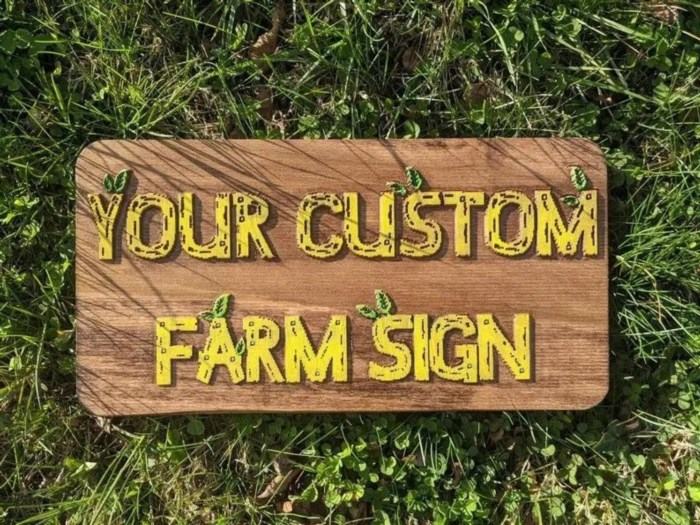 Enhance your garden or room with this charming sign, influenced by the captivating world of Stardew Valley. Embrace your unique style by selecting from a delightful array of two sizes and two finishes – opt for either sleek flat letters or elegantly raised letters.
Should you desire a grander or more expansive piece with an extended text beyond the limits set by the predefined sizes, do not hesitate to reach out to the seller who will gladly accommodate your request through a personalized order.
The seller, WayforkWoodworks, is located in the United States. The shipping is complimentary at the time of publication.
5. Junimo Forest Spirit Pillow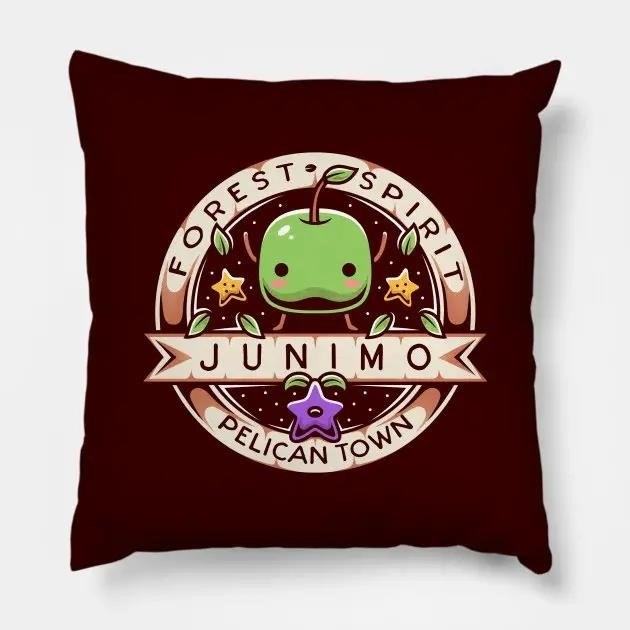 Behold the adorable manifestation of the Junimo forest spirit! Its enchanting design adorns not only pillows, but also t-shirts, mugs, stickers, posters, and countless other delightful items.
The artist has additional designs inspired by Stardew Valley, so be sure to explore their store!
6. Stardew Valley Enamel Pin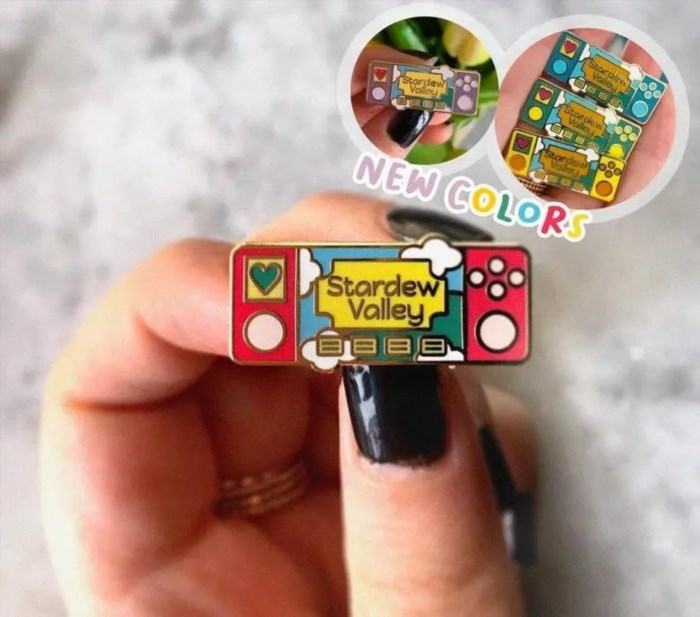 Pins are adored by all, and those who don't share the affection are truly oblivious to the enchantment of this incredibly adorable Stardew Valley gold enamel pin. It offers a delightful range of 5 captivating hues (pink, purple, green, yellow, blue). With dimensions of approximately 1.3 x 0.4 inches (~3.3 x 1 cm), it exudes a delightful charm.
Nha Trang Institute of Oceanography is an interesting destination for people of different ages.Output: The Oceanography Institute in Nha Trang is a fascinating location for individuals of
7. Pelican Town T-Shirt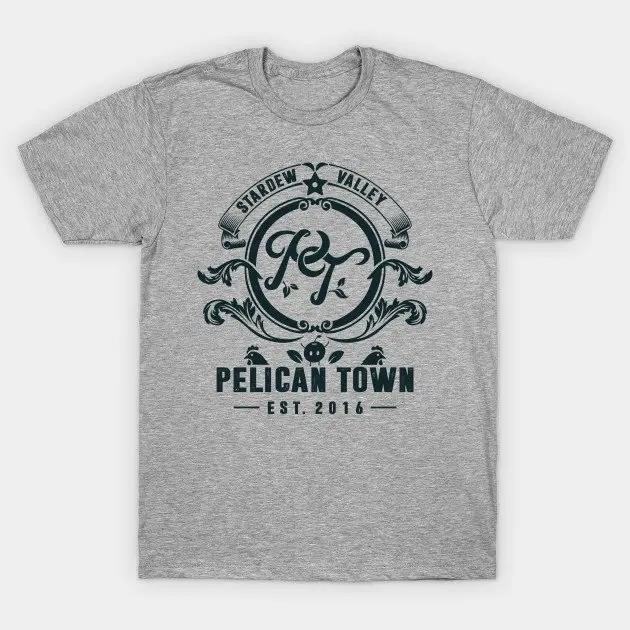 I adore adorning myself with visually captivating t-shirts featuring trendy emblems, and this Pelican Town design is truly exceptional. It is available in two different styles, including a children's size, and offers a plethora of vibrant color options to select from.
Indulge in the vast array of products that can showcase this exquisite design – from trendy apparel and stylish laptop cases to captivating tapestries, mesmerizing prints, enchanting mugs, and an abundance of other delightful options.
8. Stardrop Pendant/Charm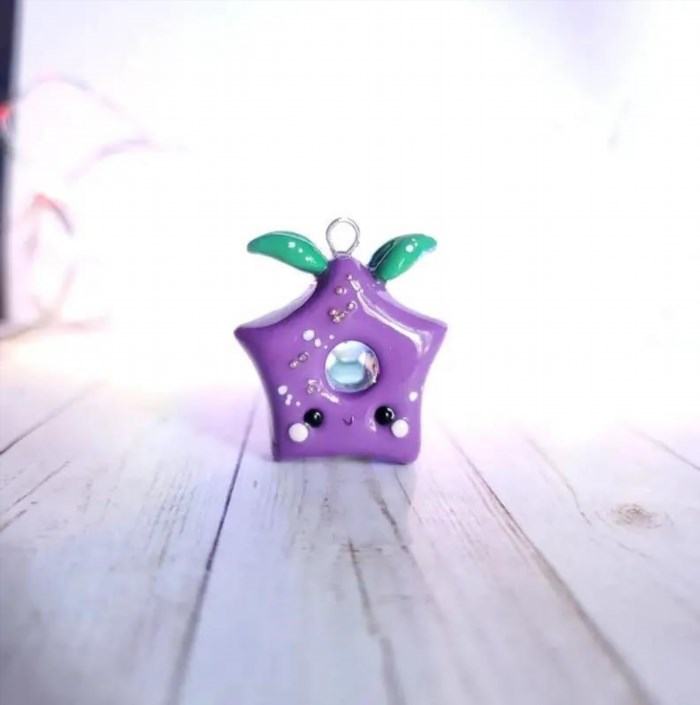 Oh my stars, this Stardrop charm is absolutely adorable! I'm head over heels for its vibrant colors and the sweet expression on its tiny face. Crafted from polymer clay, this charm/pendant radiates pure charm.
The seller, VidoGameCollectorHQ, is located in the United States. You can explore their Etsy shop for more Stardew Valley treasures!
9. Stardrop Saloon Whiskey Glass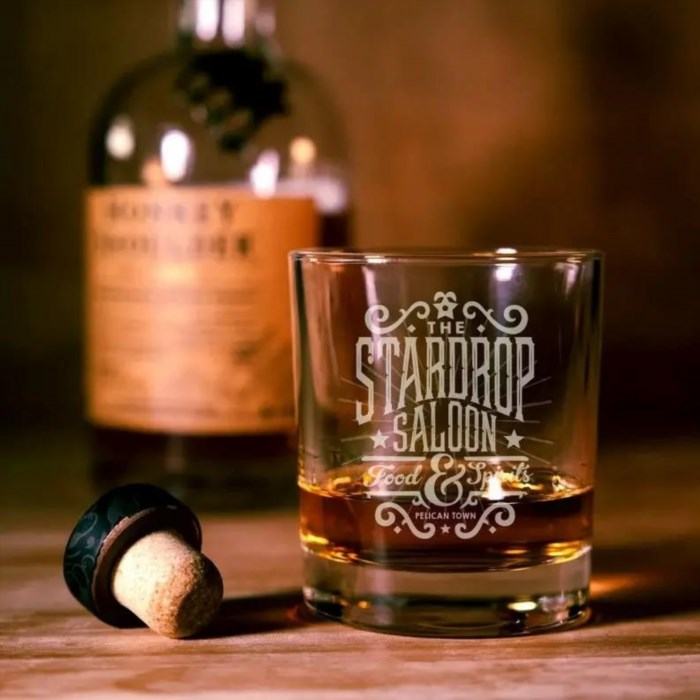 Does The Stardrop Staloon offer premium whiskey glasses with their brand? I have a feeling they not only have them, but they're probably similar to this exquisite piece! This extraordinary whiskey glass holds 12 ounces (~354ml) and features the meticulously hand-etched saloon logo on the front.
The US-based seller, GladfoxHandcrafted, offers a delightful range of products. Apart from this design, they also have it beautifully crafted on a wine glass. Don't forget to explore their captivating Etsy store.
10. Stardew Valley Seasons Soy Candle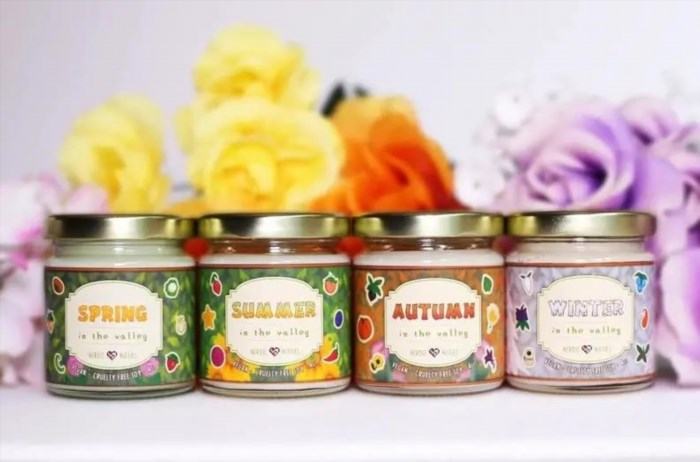 Indulge in the allure of Stardew Valley as you ignite these artisanal soy wax candles, carefully crafted to enhance your gaming experience. Immerse yourself in the eco-friendly ambiance of these vegan and cruelty-free creations.
Embrace the enchanting aura of scented candles that cater to every season – the delicate essence of Spring blooms, the refreshing aroma of Summer's juicy watermelons, the cozy embrace of Autumn's pumpkin spice, and the invigorating chill of Winter's mint. Indulge in the magic of each distinct season or surrender to the temptation of acquiring them all!
Discover the enchanting world of NerdieNifties, a passionate seller hailing from the captivating United States. Delve into their abundant collection of mesmerizing candles inspired by the whimsical realm of Stardew Valley. Be sure to embark on a delightful journey through their delightful Etsy shop, where these enticing treasures await your exploration.
11. Junimo Planters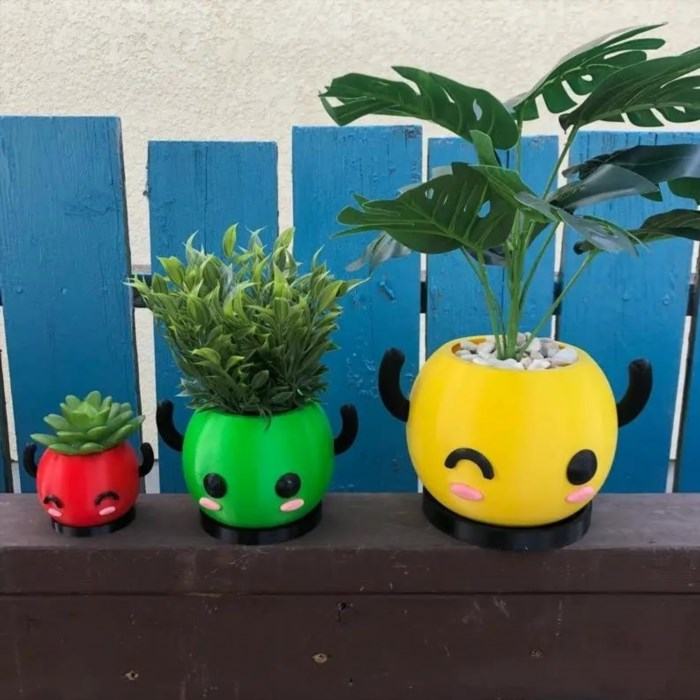 These adorable planters, crafted using 3D printing technology, are simply charming! Enhancing their appeal are the inclusion of a pot tray and drainage holes, offering both practicality and functionality. Furthermore, you have the delightful option to select from a variety of three endearing expressions and an impressive array of ten vibrant colors. Additionally, the larger planter can even be customized with mesmerizing rainbow or prismatic hues!
CraftIRL, the seller rooted in the picturesque landscapes of Canada, boasts an exquisite array of whimsical Stardew Valley treasures within their enchanting Etsy emporium. Be sure not to let these captivating curiosities slip through your fingers!
12. Stardew Valley Fishing Bridge Diorama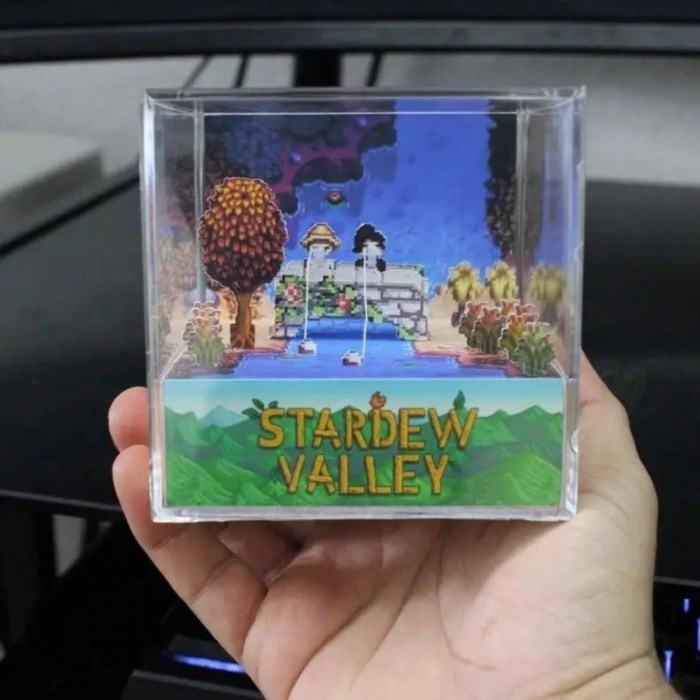 The dioramas struck me as absolutely adorable and brilliantly crafted! I'm fascinated by their ability to encapsulate a fleeting moment in three-dimensional form, surpassing the limits of a mere photograph. Whether opting for personalized characters or selecting from the ready-made collection, the dioramas offer endless possibilities. Each diorama cube measures approximately 3.5 inches (around 9 cm), adding a touch of compact charm to their artistic appeal.
Hailing from the heartland of the United States, the esteemed merchant known as PastPixel beckons. As if touched by a generous breeze, shipping comes to you at no cost during this enchanting moment. Explore a delightful assortment of adorably crafted Stardew Valley dioramas, a veritable treasure trove for your choosing!
13. Dance of the Moonlight Jellies Event Art Print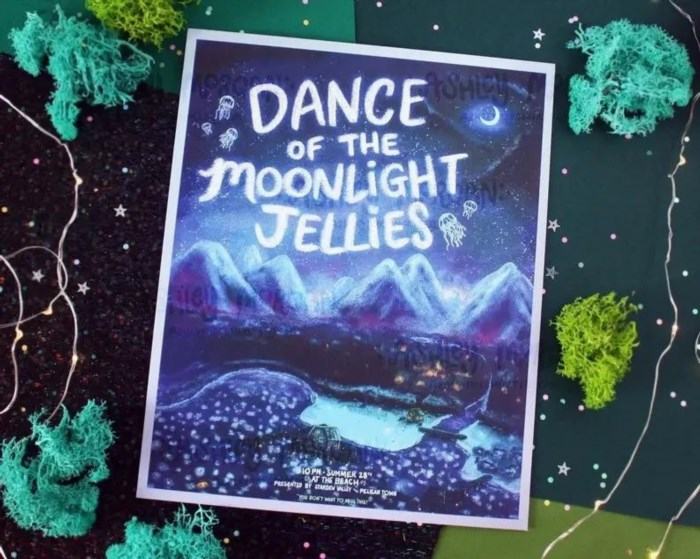 Oh my goodness, this art print is absolutely stunning! The mesmerizing blend of vivid blues and purples, along with the striking text, is simply captivating. You have the delightful option to select between two sizes – either 8 x 10 inches (approximately 20 x 25 cm) or 11 x 14 inches (about 28 x 36 cm). Imprinted on a semi-matte, top-notch fine art paper, this masterpiece exudes elegance. Please note that the art print is frameless, allowing you the freedom to choose your own display style.
The vendor, AshleyMorganArt, is located in the United States and offers a wider selection of exquisite Stardew Valley prints in their Etsy shop.
14. Grow More Junimos Mug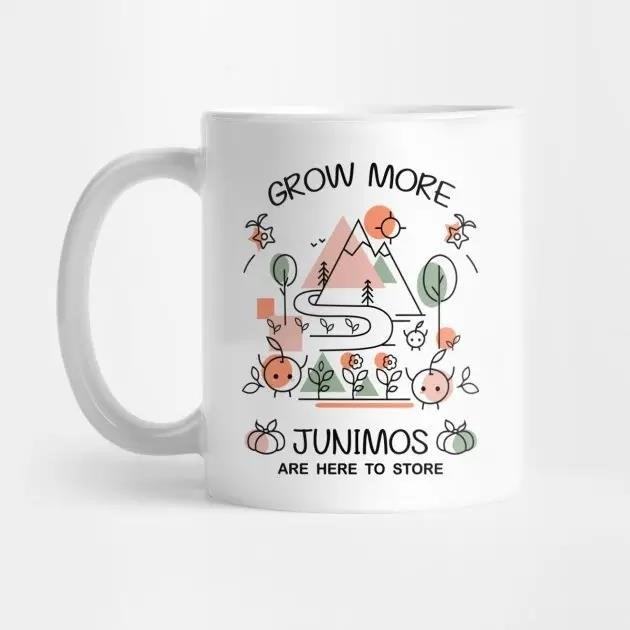 Effortlessly charming and remarkably impactful, this delightful piece showcases the enchanting world of Stardew Valley, adorned with adorable Junimos, Stardrops, majestic mountains, lush trees, and vibrant flowers. The captivating allure of the design is elevated by the captivating technique of "displaced" coloring, adding a touch of intrigue and visual delight.
This design is also available as a sticker, wall art, cushion, on T-shirts, sleeveless tops, and many other items.
15. Stardew Valley Character Buttons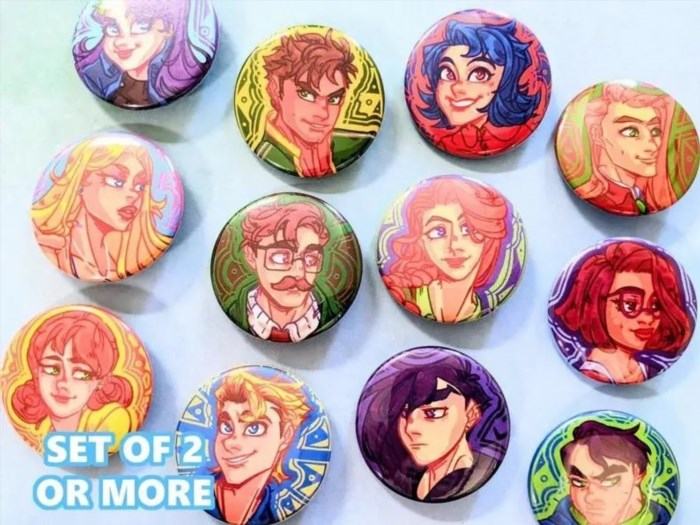 How adorable are these character buttons? You have the option to select a delightful pair or expand your collection! Indulge in the charming Stardew Valley characters depicted in the images, or explore a plethora of other in-game options without any additional charges. These buttons boast a dainty size of approximately 1.5 inches (~ 4 cm).
The vendor, CrayLabsArt, is located in the United States. Be sure to explore their Etsy shop for additional Stardew Valley treasures!
16. Stardrop Saloon Coasters Set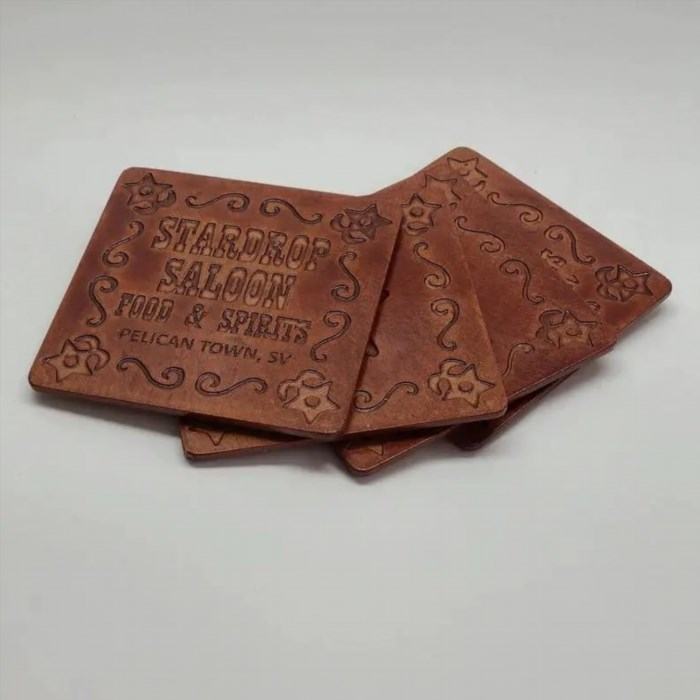 Enhance your hosting game with these nifty coasters, perfect for entertaining guests! Expand your collection by acquiring this unique set. Crafted through the art of 3D printing and meticulously painted, these coasters feature an exquisite cork base. Delight in the choice of two captivating designs: the iconic Stardrop Saloon logo and a charming Stardrop, all presented in a set of four coasters.
The vendor, WraithProps, is located in Canada, and they offer a variety of products related to Stardew Valley in their Etsy store.
17. Stardew Valley Scroll Magnet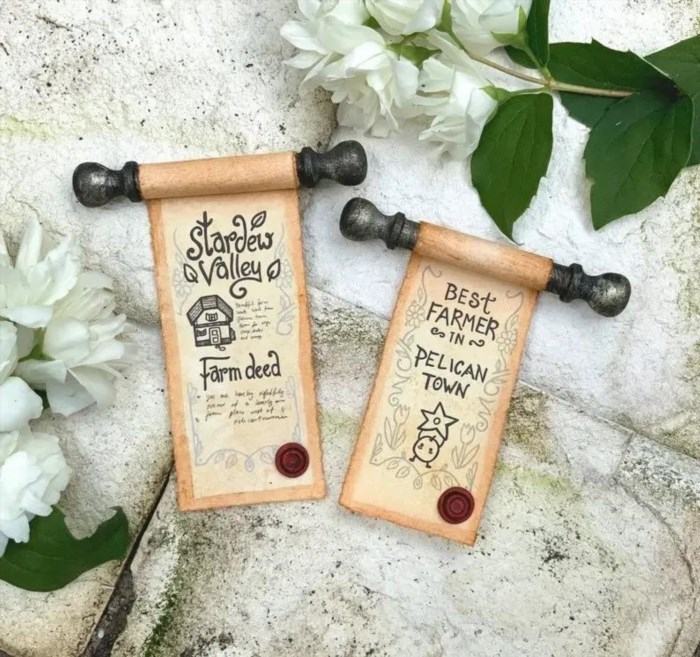 Are you the best farmer in Pelican Town? Then you should definitely order one of these game-inspired magnets! They're small and cute and come in two variants – Farm Deed or Best Farmer. Additionally, you can add your name to it to make it more unique and personalized to you or your loved one.Output: If you truly reign as the supreme farmer in Pelican Town, don't miss out on the opportunity to acquire one of these whimsical magnets that draw inspiration from the game! Delightfully petite and charming, they offer two captivating options – Farm Deed or Best Farmer. Moreover, you have the chance to infuse it with your name, transforming it into a truly distinctive and customized keepsake for either yourself or a cherished individual.
They measure approximately 4 x 2 inches (~10 x 5 cm) and are crafted from paper, timber, leather, and a magnet.
The vendor, SophieGrunnet, is located in Denmark. Explore their Etsy store for additional items related to Stardew Valley.
Searching for additional presents? Take a look at my other gift recommendations listed below:
Presents for enthusiasts of Resident Evil.
Presents for enthusiasts of the game Call of Duty.
Presents for Roblox Enthus
Presents for Metal Gear Solid Enthusiasts.
Presents for enthusiasts of Animal Crossing.
Presents for NieR enthusiasts.
Presents for enthusiasts of Stardew Valley
Valentine's Day Presents for Video Game
Alternative purchasing guides.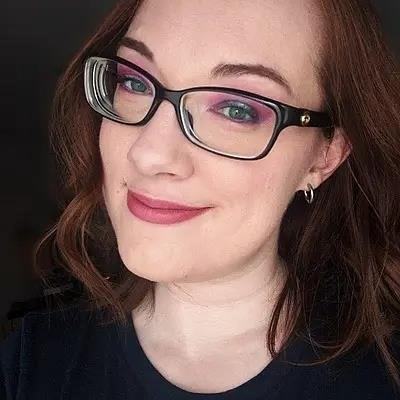 Dana
As a woman in her 30s, my passion for gaming has surpassed any previous levels. From my early childhood, I have been engrossed in playing games on our personal computer. My purpose here is to assist you in discovering exceptional video game merchandise and engaging in conversations about your beloved games and all things associated with them. Happy gaming! 🙂