Crafted with love, these delightful popsicle stick decorations are ideal for adorning your Christmas tree, refrigerator, or even presenting as heartfelt presents! Get into the holiday spirit and create this adorable popsicle stick snowman ornament with your little ones.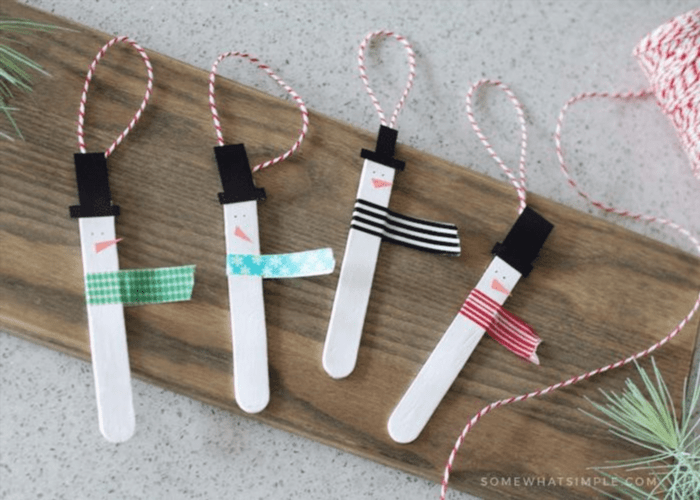 Christmas brings immense joy as I revel in the delightful tradition of adorning the tree with my loved ones, accompanied by enchanting melodies that resonate with the spirit of the season. Exploring every ornament, we take pleasure in exchanging heartfelt tales and unraveling the profound significance woven into each delicate piece.
Crafted with love, this charming popsicle stick snowman ornament is an ideal family project, serving as a cherished keepsake for the little ones. It makes a thoughtful gift for grandma and grandpa or a delightful addition to any holiday class party. (Personally, I'm currently using one as a bookmark!) With their simplicity and minimal craft supplies required, these ornaments grant the kids the freedom to unleash their creativity and personalize each one to their heart's content.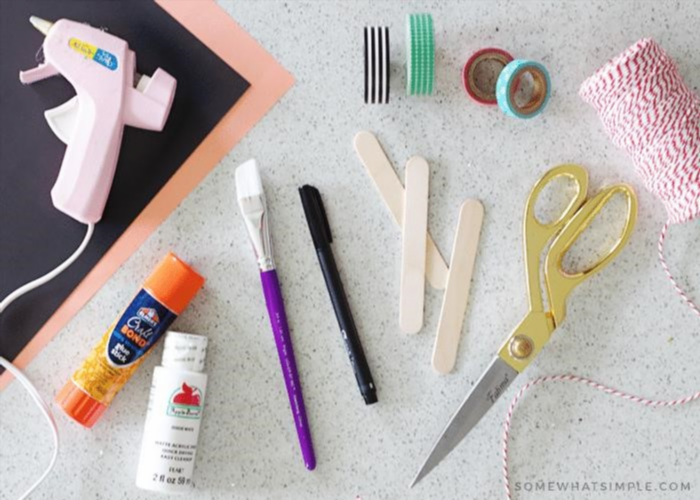 How To Make A Snowman Popsicle Stick Ornament
SUPPLIES:.
Orange and ebony card stock.
Scissors.
Glue stick.
Large popsicle sticks
White paint.
Paint brush.
Black marker.
Washi tape.
Twine or ribbon
Heated adhesive firearm + adhesive.
DIRECTIONS:.
Coat each popsicle stick with white paint and allow it to dry.
Get your cardstock and trim a black hat and an orange triangle for the nose.
Using your Glue stick., glue the hat to the top of the popsicle stick and the nose to the middle of the face.
Draw 2 eyes with a Black marker..
Add a strip of Washi tape. for the scarf.
Using your adhesive, fasten a loop of string to the rear of the snowman for suspension.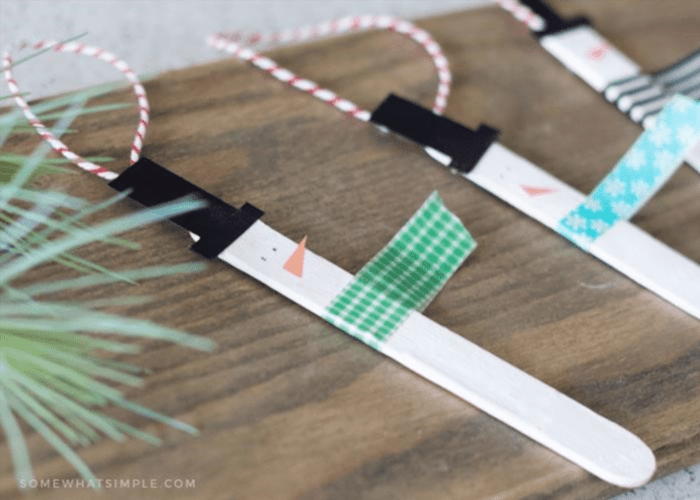 More Fun Snowman Ideas
Simple Melted Snowman
Snowman Dice Game Rolling.
Snowman Rice Krispie Treat
15 Snowman Treats &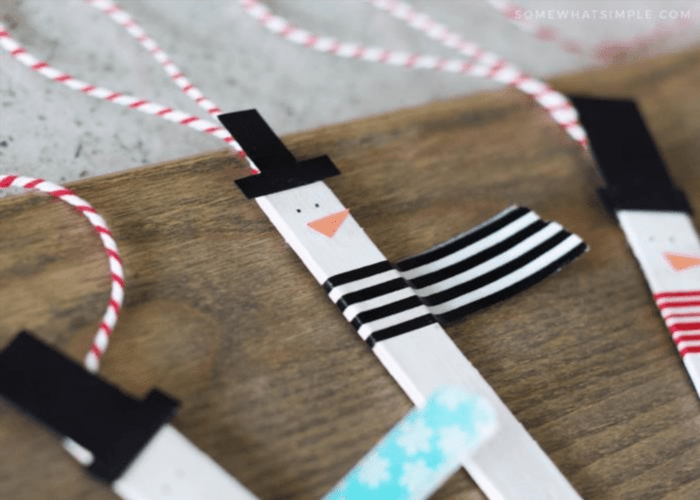 How adorable does this snowman ornament made out of popsicle sticks look when it's hanging on the Christmas tree? It would also be an absolutely charming idea to fasten it onto a present as a delightful little gift tag decoration. So gather the children, gather some popsicle sticks, and let your creativity flow!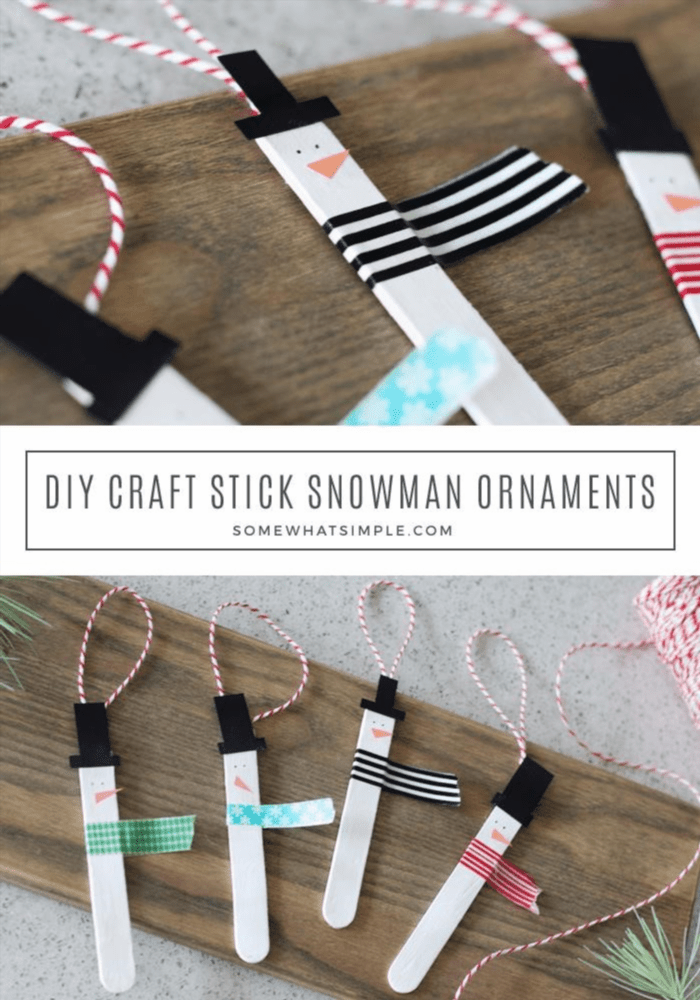 Sending my best wishes for a joyful and festive Christmas to you and
Busy moms, this one is for YOU!
Our weekly bulletin provides exclusive entry to our preferred projects, recipes, complimentary printables, and additional content!