Searching for New Egg-Dying Products
On the eternal quest for exciting and innovative ways to dye eggs, we embarked on a delightful adventure in the festive realm of Target's Easter section. Lo and behold, our eyes were drawn to the enchanting PAAS Color & Hide Dyeable Plastic Eggs, beckoning us with their potential. Though conscious of our plastic consumption, a spark of curiosity ignited within us, pondering if these newfound treasures could become cherished mementos, gracing our annual celebrations.
Cost
At Target, the set is priced at $4.00 plus tax. Currently, it appears that Amazon is out of stock.
What You Get
8 White Plastic Eggs that can
3 Color Tablets (Pink, Yellow and Blue).
1 Dark Marker
What You Also Need (that doesn't come in the kit)
3 tablespoons of clear distilled vinegar.
3 Cups for Dyeing Purposes.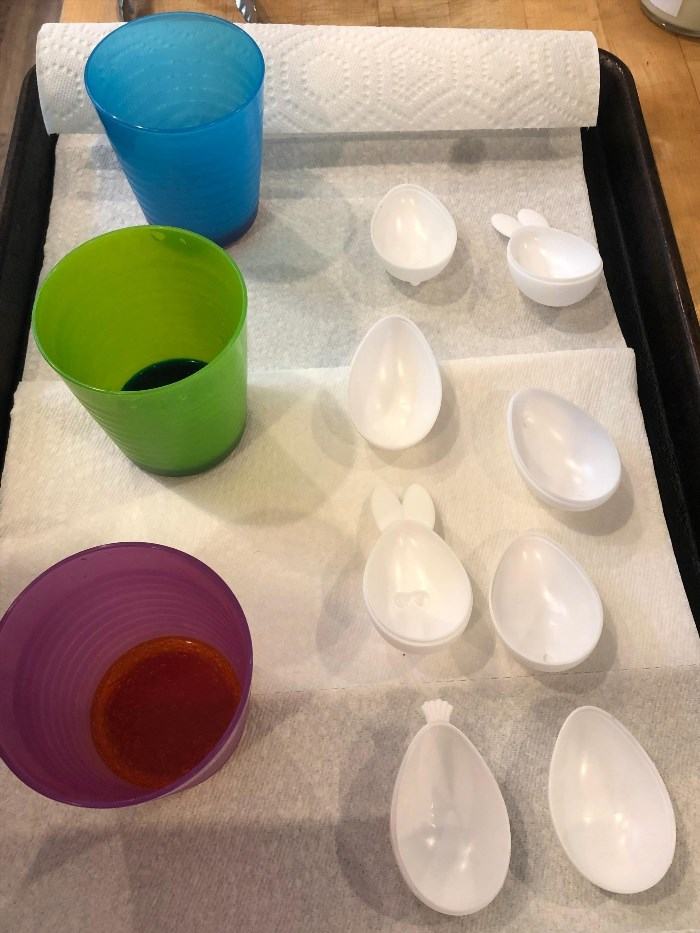 Instructions
The instructions were a breeze. Simply plop a dye tablet into every cup and pour one tablespoon of pure white vinegar. Once the tablet ceases its lively fizz, top it off with some warm water.
With anticipation, we gently split the eggs into halves, playfully immersing them into the vibrant dye. As we followed the instructions, it was advised to allow the eggs to bask in the enchanting hues for approximately 5 minutes, ensuring the most splendid and vivid colors.
Results!
My five-year-old was extremely happy! However, we did keep them in a bit longer than 5 minutes.
Just a friendly reminder, it does require some patience for them to completely dry – approximately 30 minutes or thereabouts. Additionally, we found it necessary to gently blot the interior of the eggs with a dry paper towel in order to facilitate the drying process.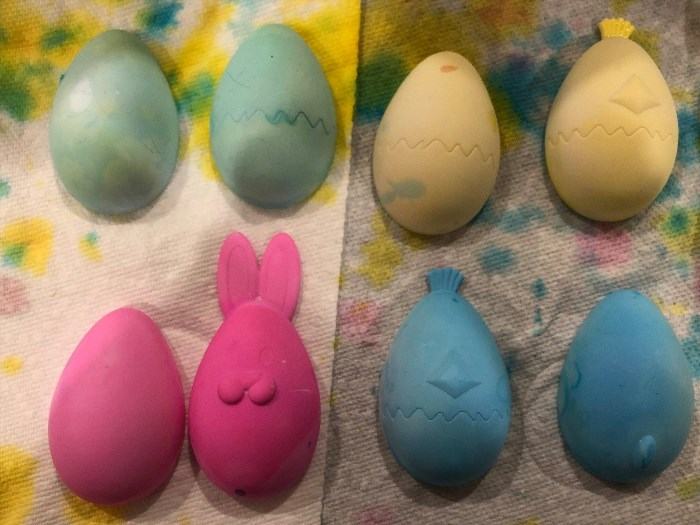 Time to Decorate
After the eggs had thoroughly dried, the moment to embark on the joyful task of embellishing them had arrived! Nestled within the kit was a delightful, miniature black marker. Oh, the delight that ensued when we witnessed the transformation of these humble eggs! With careful strokes, we inscribed my son's cherished name and age on the inner surface, envisioning the joy these personalized treasures would bring for countless years to come.
This delightful afternoon endeavor only cost us a mere $4.00, providing us with not only enjoyable memories but also adorable egg mementos that we can joyfully fill with sweets year after year.