TheSilverWing.
Standard cost $82.00
The regular cost is $100.00 USD while the discounted price
Price per unit.
Sale Completely sold out
Materials
Sterling silver.
Care Instructions
Customized jewelry made
Sterling silver. does tarnish, a darkening that occurs when sterling silver reacts with gases in the air or with other substances that it comes in contact with. It is a simple fact of nature. Other sources of tarnish include hair spray, lotion, perfume, other beauty products and even natural body oils. It's best to put jewelry on last after using these products.
Over time sterling silver develops a mellow patina which often results in an appreciated antique look. Often a black oxidation builds up in the fine details which give your jewelry piece a beautiful and unique look.
STORING
When storing your sterling silver jewelry you want to avoid scratching the jewelry piece and you want to minimize the oxidation process. It would be best to store your sterling silver jewelry in an air tight container when it is not being worn. When I don't wear my jewelry I place these in my jewelry box : https://www.riogrande.com/Product/silver-guard-anti-tarnish-blocks/401710
Sterling silver. when worn often with have minimal cleaning required, making it very easy to care for and lots of fun to wear.
Avoid storing your sterling silver jewelry directly on wood surfaces, because wood usually contains acids that can mar the finish. Oak seems to be the worst for this. Also, avoid storing your sterling silver with other metals, like pennies, and rubber, copper, brass, bronze these too cause tarnish and damage.
This is a new product out there to prevent tarnish but I have not yet tried it : https://www.riogrande.com/Product/silver-glory-anti-tarnish-protective-solution/335031
Cleaning your jewelry is not only important for its maintenance, but it can also be an opportunity to show off your creativity. While wearing your jewelry can help keep it in good condition, it is necessary to clean your sterling silver jewelry from time to time. However, when cleaning personalized hand stamped jewelry, you need to be cautious. The patina used to antique the piece should not be removed by using silver cleaners or other strong cleaning agents. On the other hand, sterling silver chains that haven't been oxidized can be cleaned with a jewelry cleaning solution. To remove tarnish from your hand stamped jewelry without damaging the antiquing finish, you can use polishing cloths specifically designed for sterling silver or try Pro-polish polishing pads. These pads are a great way to keep your jewelry clean and shiny. Remember to keep your jewelry dry when using the pads. You can find these cleaning products on Etsy or at www.Riogrande.Com. It is also beneficial to clean your jewelry after each use to remove body oils and dirt that can accelerate tarnishing. For quick cleaning, you can use a small amount of liquid detergent or soap mixed with warm water. Rinse the jewelry thoroughly and ensure it is completely dry before storing it. By taking proper care and storage precautions, your sterling silver jewelry will last for many years. Thank you for choosing The Silver Wing!
Shipping
Enjoy FREE Standard Shipping to the United
Australia, New Zealand, United Kingdom, France, Ireland, Canada, and numerous
Please add to your shopping cart to view affordable shipping choices that are accessible for your specific location.
Loss of Husband Necklace
Embrace the sentimental beauty of the Loss of Husband Necklace in Sterling Silver, a poignant and cherished memento designed to honor the everlasting love shared with your dearly departed spouse. This exquisitely crafted necklace effortlessly complements any cherished jewelry collection, making it an exquisite and thoughtful gift for a grieving widow. The sterling silver pendant, embellished with a heartfelt expression of love, serves as an exquisite symbol, ensuring the memory of someone extraordinary endures. Offer solace and support to those mourning the loss of their beloved with this profoundly meaningful memorial necklace, providing a tangible connection that keeps their cherished one eternally close to their beating hearts.
The list includes:
A charming 7/8″ circular pendant adorned with an intricate heart burst design stamp at its core, accompanied by a meaningful phrase. The showcased phrase reads: "Each cherished memory of yours is securely embraced within my heart."
Long Rectangular label.
– Sterling silver. reversible angel wing charm
– Free Sterling silver. chain
Handmade, Hand stamped .925 Sterling silver., Sterling silver. is hypoallergenic, it does not contain nickel or lead. I do not use plated or filled silver, only solid sterling silver.
Please view all the available pictures for choices.
© 2023 TheSilverWing.. All creations, designs, handmade charms, photos, and item descriptions & title verbiage are copyright protected and property of The Silver Wing. *Photos may not be used without permission of the Designer/Artist/Creator of The Silver Wing.
Featured collection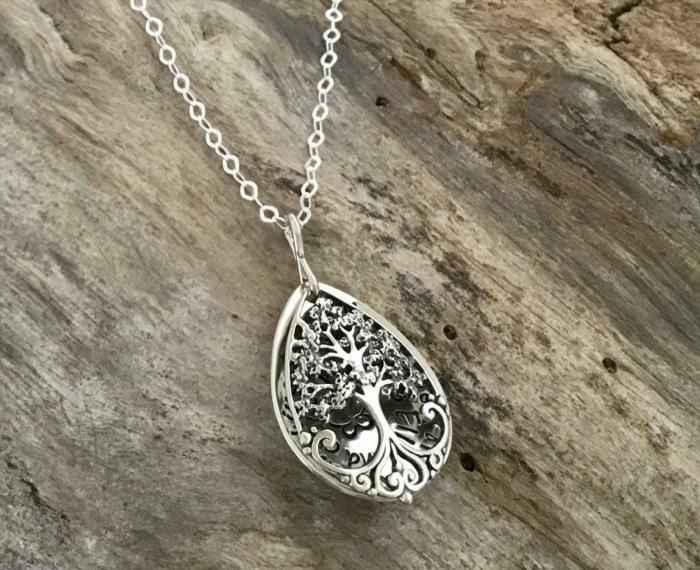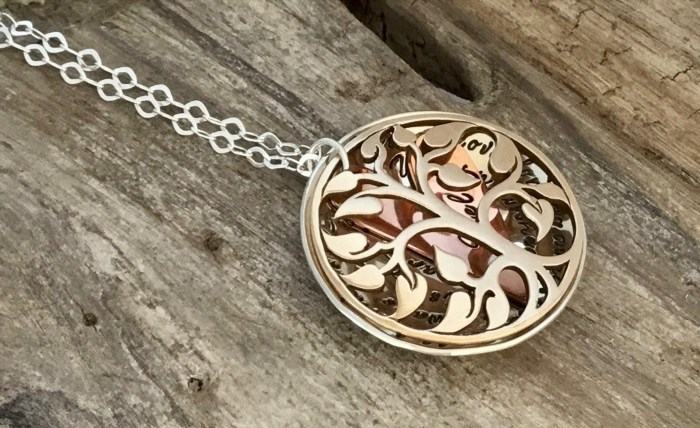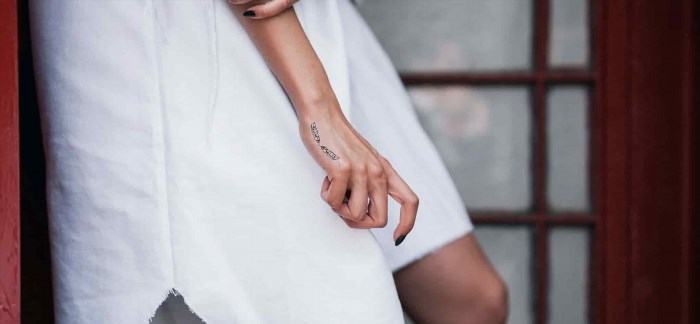 Contact form