As Valentine's Day approaches, the anticipation builds, and your classroom will soon transform into a vibrant oasis filled with Valentine boxes, heartfelt cards, delectable candies, and a delightful burst of red and pink hues. While it's true that children can easily become distracted during any festive occasion that involves sugary treats, it doesn't mean that learning should be sidelined! Fear not, for with these captivating Valentine's Day activities specially designed for the classroom, your students will be propelled into an adventure of active participation, unwavering engagement, and boundless imagination, ensuring that the spirit of the holiday seamlessly intertwines with their educational journey.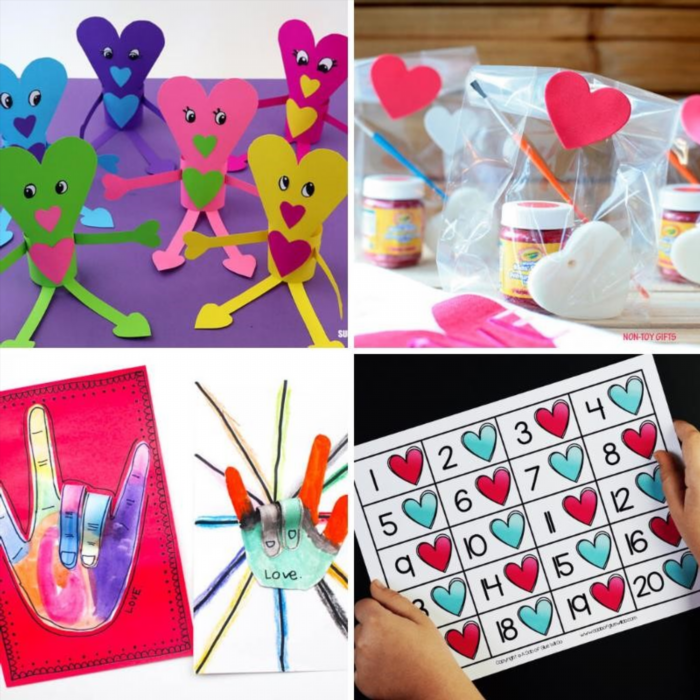 Whether you're on the hunt for an exciting classroom project or an educational endeavor that captures the holiday spirit, we've got you covered. Discover a plethora of engaging activities that enhance fine motor skills, numerical comprehension, language proficiency, logical thinking, scientific exploration, and beyond. Moreover, stumble upon captivating crafts that will fill students with immense pride as they present them to their beloved parents.
We trust that you will relish this compilation of activities as much as we have relished assembling it.
Valentine's Day Activities for the Classroom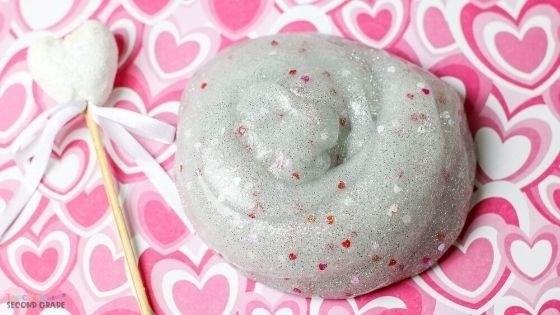 Experience the delight of a charming Valentine's Day Slime endeavor – Unleash the exuberance of Valentine's Day with this captivating Slime recipe. Perfect for igniting festive vibes during classroom holiday gatherings.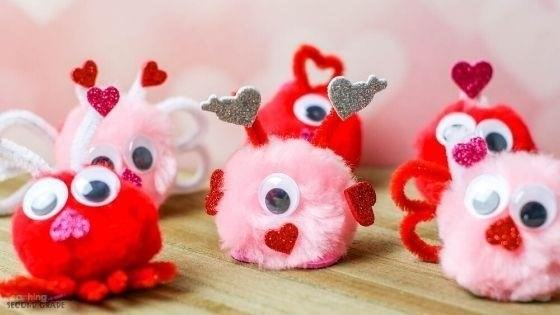 Delight in the wonders of crafting with your little one as you embark on a whimsical adventure with the Pom Pom Love Bugs Craft. This delightful activity is sure to bring joy to your child's heart and is particularly ideal for creating a festive atmosphere in Valentine's Day classrooms.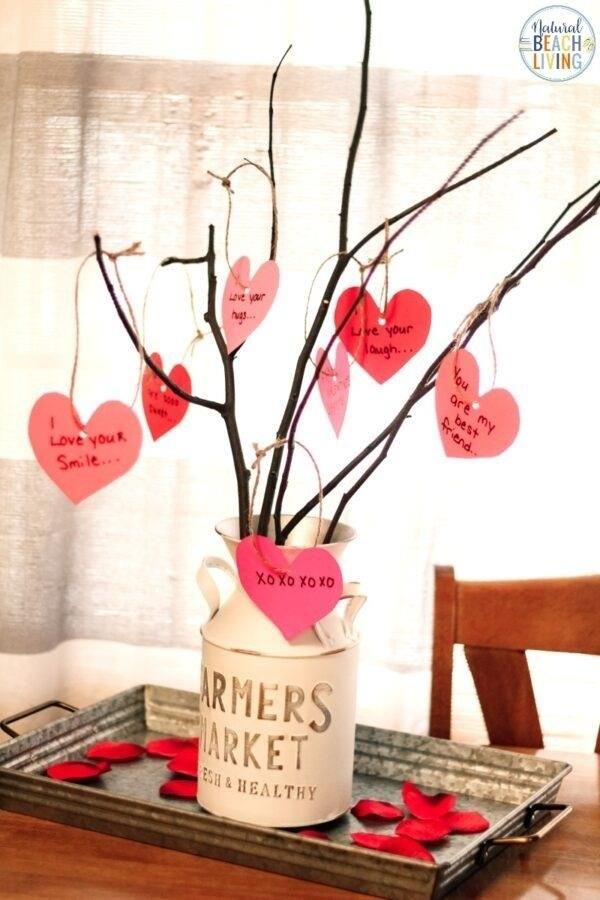 Transform your classroom into a haven of compassion by establishing a magnificent kindness tree as February commences. Equip your students with pre-cut hearts and vibrant markers, allowing them to compose heartfelt messages about their peers and dangle them upon this ethereal tree. (Source: Natural Beach Living)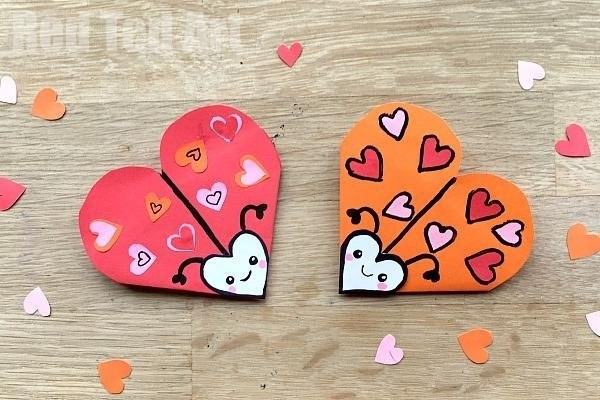 Spread the love this Valentine's Day with Love Bug Bookmarks! This delightful craft is perfect for students in 1st grade and beyond. Dive into the world of origami as we create charming corner bookmarks that are not only easy to make but also a breeze to showcase in front of the entire class. (Source: Red Ted Art)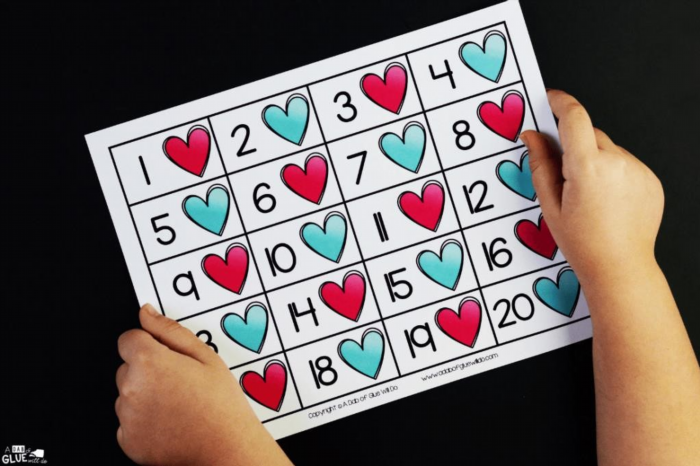 Get ready to celebrate Valentine's Day with a captivating and engaging activity that will make your math centers come alive! Let the children take turns rolling the cube, and see who can be the first to conquer 20 spaces. This delightful game not only provides an exciting challenge, but also offers a fantastic opportunity for the little ones to refine their counting skills. Don't miss out on this amazing math adventure! (Inspired by A Dab of Glue Will Do)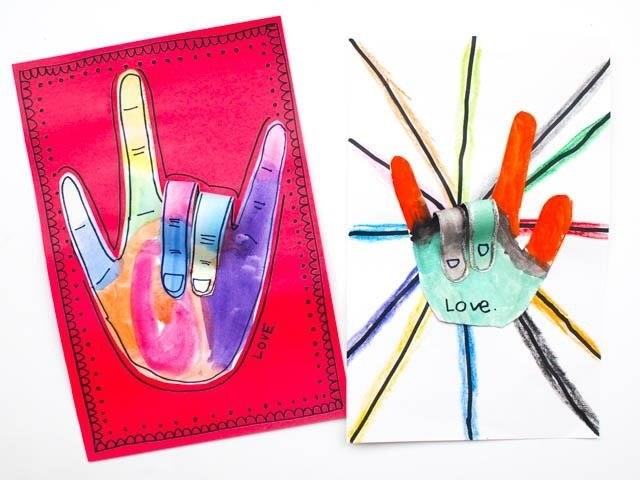 Show your love with a charming 3D handprint card: Elevate your Valentine's Day festivities by incorporating this delightful craft into your sign language lessons. The exquisite watercolor artworks are truly captivating, yet if time is of the essence, students can simply trace their hands on vibrant colored paper that stands out against the backdrop. (Source: Pink Stripey Socks)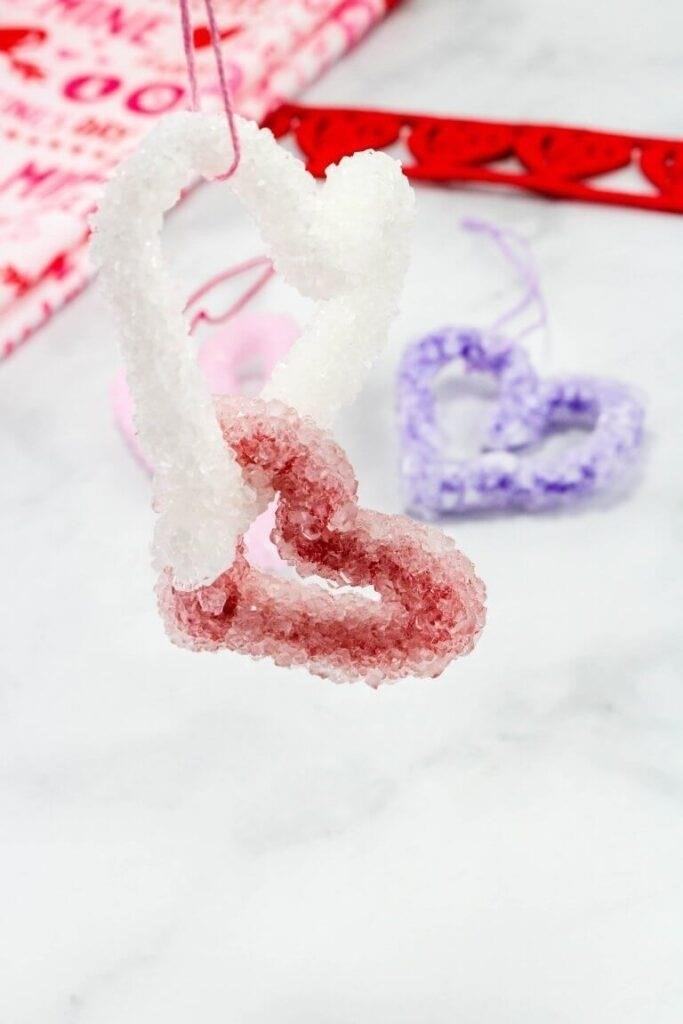 Celebrate Valentine's Day with a captivating Crystal Hearts Science Experiment that will leave everyone in awe! Embark on a mesmerizing journey of chemistry as you concoct a magical borax-water solution, allowing enchanting crystals to blossom on heart-shaped pipe cleaners. Watch as the crystals gradually unfold their beauty over the course of several hours, providing ample opportunities for the children to marvel at the wondrous growth. This extraordinary activity is perfect for children in 2nd grade and beyond, offering a truly unforgettable experience. (Source: Little Bins for Little Hands)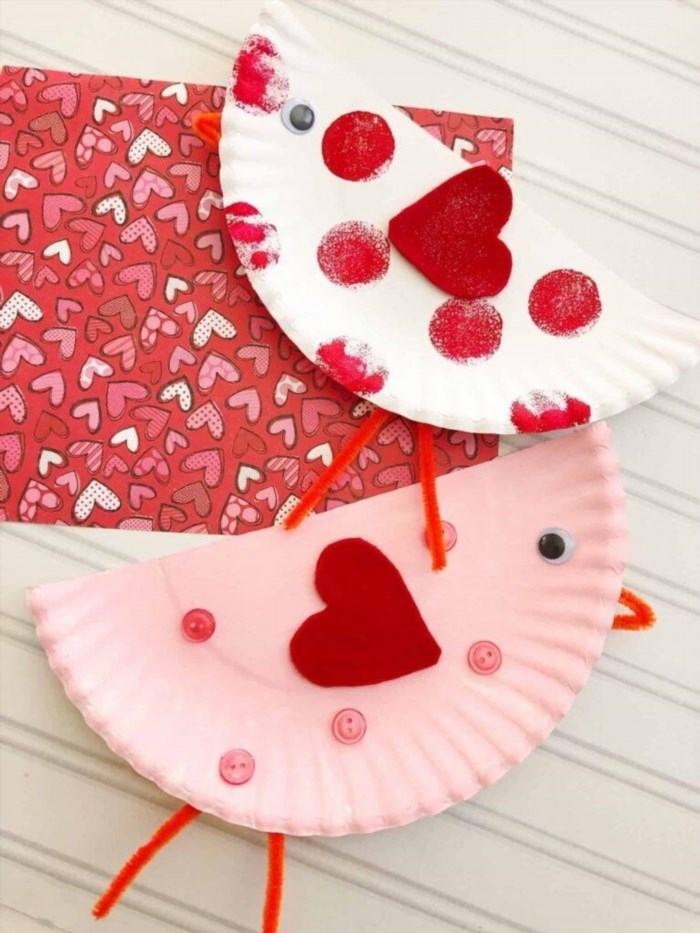 Get creative this Valentine's Day with a delightful Bird Craft! Indulge in the frugality and joy of paper plate crafts as you adorn these feathered creatures with an array of stickers, bingo markers, sequins, or paper cutouts. And if you prefer, opt for colorful paper plates instead of painting them. Let your imagination take flight! (Via The Inspiration Edit).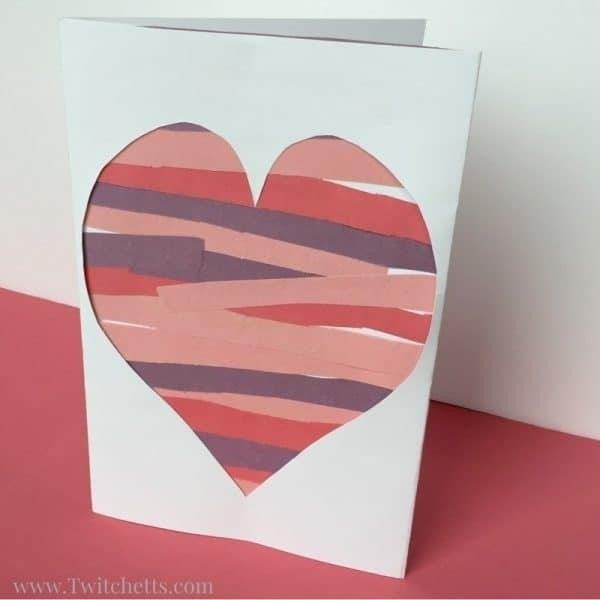 Valentine's Day Scissor Fun: Get ready for some creative crafting with this delightful project, perfect for little ones in preschool and kindergarten. Watch as children master their scissor skills while cutting colorful paper into lovely strips. These strips are then skillfully arranged onto a heart-shaped cutout, resulting in a truly unique and mesmerizing design. (Source: Twitchetts)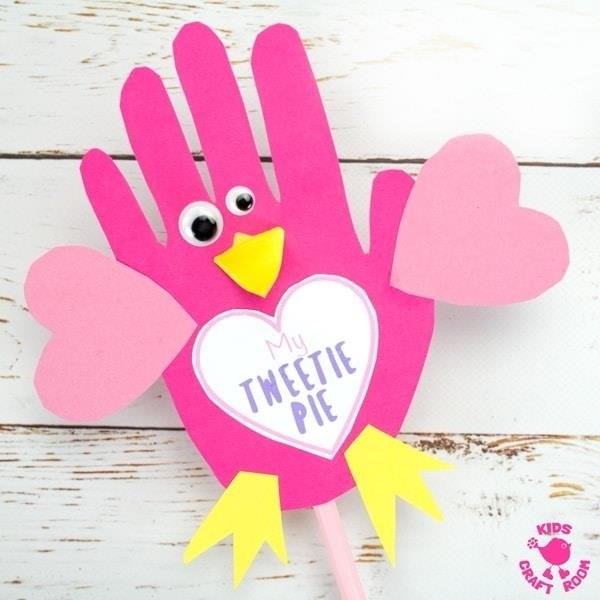 Transform tiny handprints into delightful mementos that warm the hearts of parents. Opt for either the pre-designed notes or the empty heart, allowing students to pen their own heartfelt messages. (Via Kids Craft Room)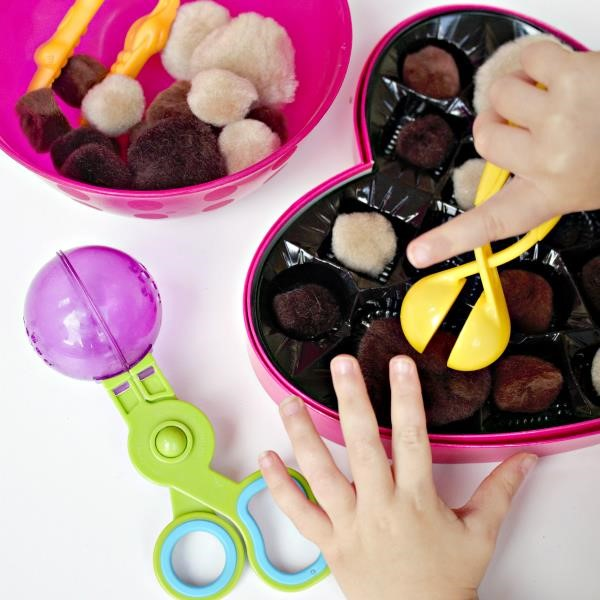 Delight your little ones with a Valentine's Day extravaganza of fine motor skills! Watch as toddlers and preschoolers gleefully engage in the delightful task of sorting pom-poms, each one unique in size, into the lovingly designed compartments of an empty chocolate box. As they immerse themselves in this captivating activity, they will unknowingly enhance their counting abilities, bringing an added element of educational fun to the mix. (Source: Fantastic Fun and Learning)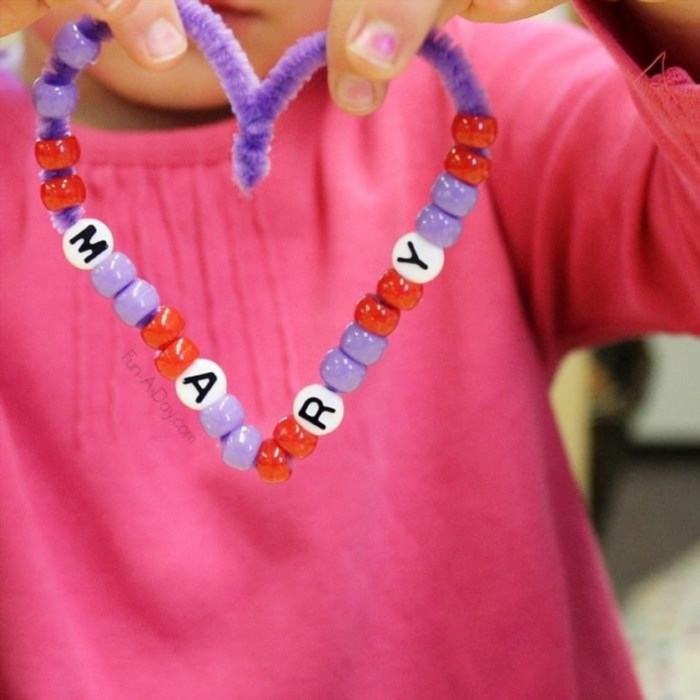 Beaded Name Hearts: Encourage little ones to fashion pipe cleaner hearts, adorning them with their own names using delightful letter beads. This engaging undertaking seamlessly blends the development of fine motor skills, mathematical concepts, and literacy, sparking a world of imagination and creativity. (Via Fun-a-Day).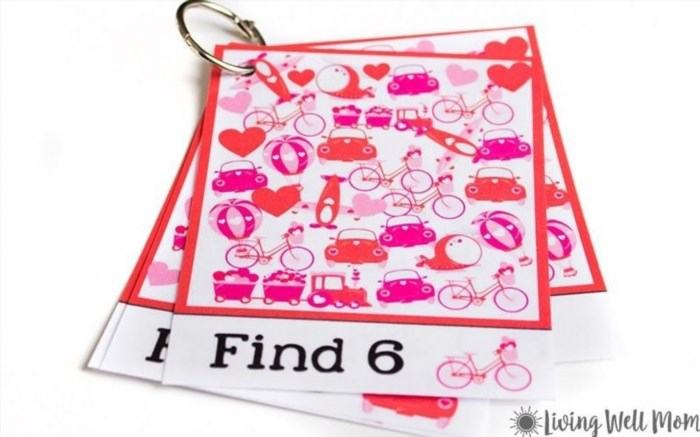 Get crafty this Valentine's Day with some interactive fun! Whip out your trusty laminator and create a collection of captivating Valentine's Day I Spy Cards. These delightful cards are not only visually appealing, but also offer a practical twist. Students can engage in the excitement by marking the cards with dry-erase markers, while you can easily wipe them clean for endless reuse. Say goodbye to disposable activities and embrace the joy of everlasting Valentine's Day entertainment! (Adapted from Living Well Mom)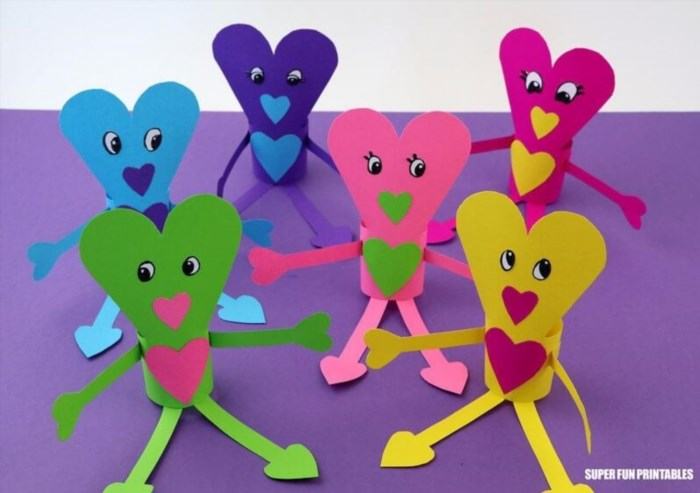 Create a multitude of paper heart people in a myriad of vibrant hues using the provided template. Engage students in honing their heart-shaping skills while indulging in this crafty endeavor! (Via The Craft Train).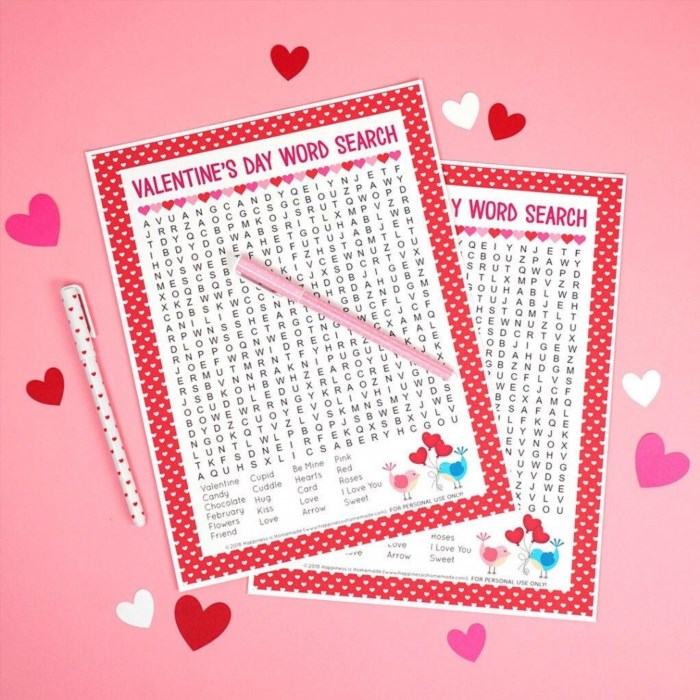 Celebrate the Day of Love with an engaging Valentine's Day Word Hunt, a delightful pastime that not only offers peaceful moments but also provides an opportunity to enhance spelling skills by transforming the word list into a handy weekly spelling resource. (Via Happiness is Homemade).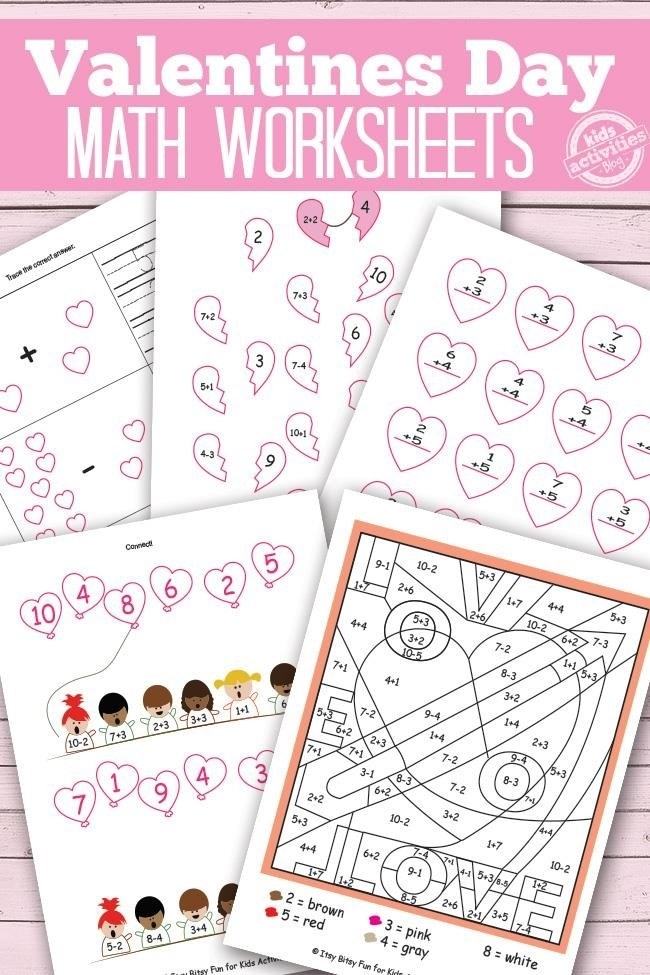 Spice up your Valentine's Day with these delightful math worksheets! Infuse artistry and numerical prowess as students tackle math problems that unlock a world of color-by-number masterpieces and heart-mending challenges. Get your creative gears turning with this resource from Kids Activities Blog.
Unleash Your Inner Artist: Searching for a delightful present to bestow upon your students on Valentine's Day? Look no further than this captivating paint-your-own heart kit. This artistic masterpiece can be elegantly worn as a necklace or transformed into a dazzling ornament. Whether you choose to nurture their creativity in the classroom or grant them the tools to craft it at home, the possibilities are boundless. (Via Non-Toy Gifts).
Save this compilation of classroom Valentine's Day exercises so you can revisit it annually!